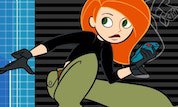 Play Now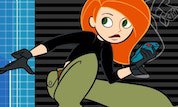 Unfortunately Adventure Island is not available on your device. Please try one of the related games instead or visit our HTML5 category.
This Flash game is loaded using an emulator. If you notice any glitches(such as the game getting stuck or music/sound missing), click to play the original version with NuMuKi Browser for the best experience.
About Adventure Island Game
Get ready for another adventure led by incredible Kim Possible in the Adventure Island game!
Apart from living her everyday schoolgirl life, Kim Possible is fighting the nastiest minds of the world. Yes, we're talking about such villains like the mad scientist Dr. Drakken together with his helpers and henchmen. Kim Possible has to ruin their evil plots and to defend the civilians. Kim is standing for peace and fighting not to let any villains pass through.
Together with her friends Ron, his pet Rufus, and Wade, Kim already defeated many miscreants. It's time to strike back again! Dr. Drakken is plotting to take over the world! This time he is hiding at his secret base on a deserted island. He thinks, Kim Possible and her team can't reach him there! Well, he is mistaken, and Kim is going to prove it to him very soon.
How to play the game
However, there is a problem. Drakken left Money Fist, Shego, and his henchmen to stop Kim. They spread at the island waiting to attack her and Ron. That's your chance to help Kim on a mission!
Shoot away at enemies as they appear on the screen and don't let them shoot at you at any cost. Strike them down before they make a move! If you get shot, you will lose health points. If the villains manage to hit you too many times, and your health bar will decrease completely, the mission is over.
Beware of shooting at Ron accidentally; it will also reduce your health points. Launch Mega Bomb as you see it by pressing Space Bar. Mega Bomb has an effect of a mass knock out! Don't miss to grab Med Kit to restore your health. Remember, if you lose you'll have to start over!
If you enjoy playing Adventure Island, you might be excited to find out that there are 19 more Kim Possible games you can try! The most popular is A Sitch in Time Episode 02: Past, and the most recently added is Mission Improbable