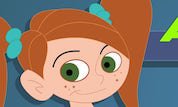 Play Now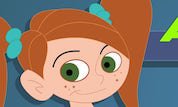 Unfortunately A Sitch in Time Episode 02: Past is not available on your device. Please try one of the related games instead or visit our HTML5 category.
This Flash game is loaded using an emulator. If you notice any glitches(such as the game getting stuck or music/sound missing), click to play the original version with NuMuKi Browser for the best experience.
About A Sitch in Time Episode 02: Past Game
Play Kim Possible - A Sitch in Time Episode 02: Past game, and step into this exciting adventure with our favorite villain-fighting hero! This time we go back in time and help Kim on her first day of preschool!
Kim has always been a little rascal, but also courageous and adventurous in her heart. It comes as no surprise that she's not like any other children, as she tries to escape her classroom to meet Ron Stoppable or Pre-K Ron. He is her best friend and a helpful sidekick but is also her next door neighbor. However, Kim can't do it all by herself. She needs your help to find her way out!
How to play the game
Use the ARROW keys to help Kim jump up and crouch, and to move her left and right. In her classroom, you will come across giant playing blocks, bouncy balls or wooden boxes that can be pushed around to get up and over an obstacle. During the game, you will be able to swing from lamps, press various buttons or activate levers that will allow you to go forward. Fear not, it's easy to do, just hit your SPACE key as you approach them. Sounds fun right?
You will need to be very careful not to make too much noise, as you can wake up the kids and your hero will have to start over. Some of the kids got jealous, so they will try and stop Kim by throwing bouncy balls on her, or by sprinkling her with their squirt-guns! Make sure to avoid them in order not to lose any energy.
Useful tips
Collect Cuddle Buddies to earn extra points, and also make sure you collect Kimmunicators to get extra lives! We bet that by now you are tingling from excitement to play the game! Join Kim on this adventure and have an incredible time helping her stop the villains from crushing her spirit!
This game is only one of the three-part series. The other two games are Kim Possible - A Sitch in Time Episode 1: Present and Kim Possible - A Sitch in Time Episode 03: Future.
Other Games in this Series
If you enjoy playing A Sitch in Time Episode 02: Past, you might be excited to find out that there are 19 more Kim Possible games you can try! The most popular is Bueno Rufus, and the most recently added is Mission Improbable