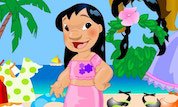 Lilo Dressup
Dressup well known disney character Lilo with one of her favorite hawaian outfits !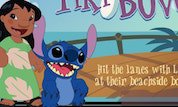 Stitch Tiki Bowl
Play Tiki Bowling with Lilo and Stitch! There are 10 different lanes in the game. You get two tries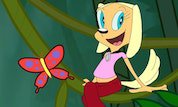 Butterfly catch
Go on a butterfly catching adventure with Brandy! Try to catch as many butterflies as you can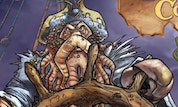 Pirate`s Conquest
As Davy Jones, your goal is to conquer all ten cities of the seven seas. On the world map, chooose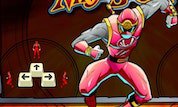 Ninja Storm
Collect storms to open the gate for the next level. Avoid obstacles. Use the arrow keys to move.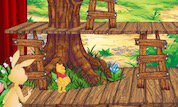 Pooh's Big Show
Place all honey pots in the right places before Cristopher Robin's arrival! Use your arrow keys to