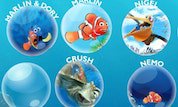 Dory's Memory Game
Dory needs major help with her memory! She has to match up all her friends as fast as she can but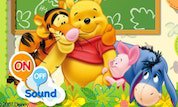 Pooh's Brain Games
Exercise your brain with Winnie the Pooh's Brain Games! Play all three games in any order you want.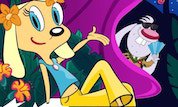 Brandy Style Diva
Help Brandy become a Fashion Diva by choosing from five fashionable categories. Choose any color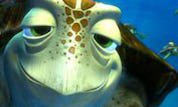 Cruisin' with Crush
WHOA Dudes! Help Crush get Marlin and Dory through the Eastern Australian Current (EAC). Use the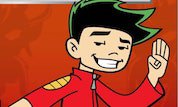 Jake`s Pinball Inferno
Help Jake master pinball as part of this dragon training. Play this game using arrow keys only.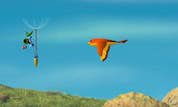 A Bug`s Life
You often dreamed that you can fly and you were sad because it was just an illusion. Stop being