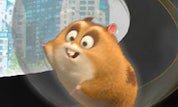 Play Now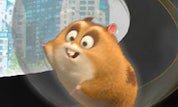 Unfortunately Rhino's Rolllerball is not available on your device. Please try one of the related games instead or visit our HTML5 category.
This Flash game is loaded using an emulator. If you notice any glitches(such as the game getting stuck or music/sound missing), click to play the original version with NuMuKi Browser for the best experience.
About Rhino's Rolllerball Game
Everyone knows that Bolt has lots of friends and fans who would help him if he needs something. One of those friends is Rhino. He may be small, but his friendship with Bolt is p, and nothing can stop him from finding his super-dog friend and rescue him when needed. In Rhino's Rollerball game, you can roll so fast that you barely can see the rollerball when it comes to helping a good friend.
All you have to do is to help Rhino on his mission of finding Bolt! Let's see how you can do that.
How to play the game
Accomplish that by using the left and right arrow keys to overcome the obstacles in your way! You also have to look for the keys needed to unlock the door in each level and rescue Bolt! More than this, you will have to collect the stars to receive more and more points.
What is also important is to collect all the keys and stars as fast as possible. When you finish the game, you will be able to try to beat your own time and to get every single star if you decide to play it again.
If you want to show your friends and Bolt what a great runner you are and how fast you can get, this game is the perfect opportunity for you to do it.
We know that you are good, but what do you think about showing Bolt that you are even better than he thought?
Do you think you can do it? Because we are sure that your superpowers are waiting for you to use them and do everything you can to rescue the so loved puppy.
If you enjoy playing Rhino's Rolllerball, you might be excited to find out that there are 6 more Bolt games you can try! The most popular is Run Bolt Run, and the most recently added is Bolt to the Rescue