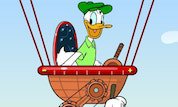 SkyLinks Golf
Welcome to SKylinks, the first mile-high golf course! It`s one of Donald's favorite places to play.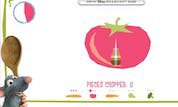 Choppity Chop
Do you have what it takes to work in the kitchen at Gusteau`s? Use your mouse to control the knife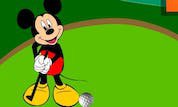 Disney Friends Golf
Use your mouse to adjust your aim. Hold down mouse button down, and release to swing. The longer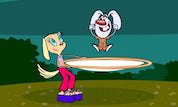 Jungle Bounce
Steer Mr. Whiskers clear of danger and grab all the flower points to become the Jungle Bounce king!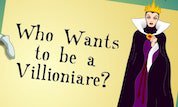 Snow White Villionaire
Get ready to test your knowledge of Snow White and the Seven Dwarfs and win One Villion Dollars.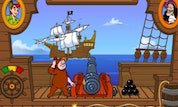 Peter Pan Pirate Battle
Choose a character between Peter Pan and Captain Hook. Hit the enemy ship 7 times to win the game.