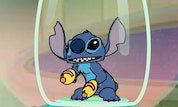 Manic Mayhem
Help Stitch escape from Gantu`s ship by blasting his way out. Shoot down the cannons by pressing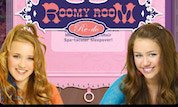 Roomy Room Re-Do
It`s Roomy Room Re-do time! Choose from lots of cool furniture and decorations to make our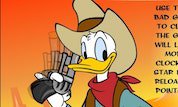 Donald Duck Target Trail
Use the red target to aim and hit the bad guys with your cork-shooter to clear them out of town.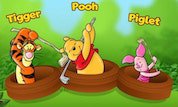 100 Acre Wood Golf
Play golf with Winnie the pooh. Move the mouse to choose the direction you want to hit the ball.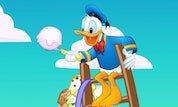 Donald Scoops`n Ladders
Donald needs your help making the tallest ice cream cone in the world. Click on Donald or press the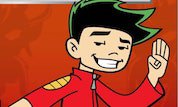 Jake`s Pinball Inferno
Help Jake master pinball as part of this dragon training. Play this game using arrow keys only.