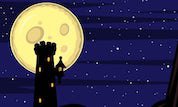 Mickey Mouse Castle
Place the hand signals in the boxes where you want Mickey to turn and finish the level.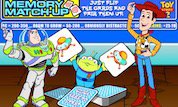 Memory MatchUp
Test you memory skills in this fun Toy Story game! Remember the pictures shown on the cards, and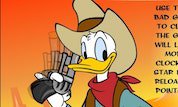 Donald Duck Target Trail
Use the red target to aim and hit the bad guys with your cork-shooter to clear them out of town.
Sleeping Beauty Castle Escape
Help our heroes escape Malificent`s castle! Try to collect as many coins as you can to gain bonus
Whiplash Street Surfing
Surf the streets with your whiplash scooter to the end of the course using the arrow keys. Press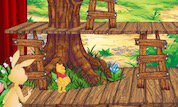 Pooh's Big Show
Place all honey pots in the right places before Cristopher Robin's arrival! Use your arrow keys to