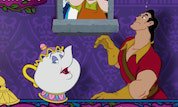 Gaston`s Castle Clamor
Gaston is leading the raid on Beast`s Castle. Lumiere and Cogsworth must prevent him from catching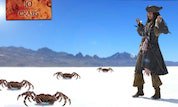 Whack-A-Crab
Help Jack stop the crabs who are on the attack! Whack the crabs before they reach the captain.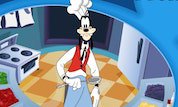 Goofy's Frenzy Kitchen
Help Goofy prepare meals for all the different Disney characters. Be careful to prepare meals in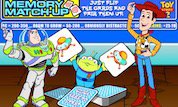 Memory MatchUp
Test you memory skills in this fun Toy Story game! Remember the pictures shown on the cards, and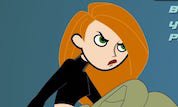 A Sitch in Time - Future
This is the third episode of Kim Possible's Sitch in Time. This time Kim Possible is in the future.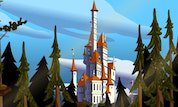 Beauty & the Beast Best Guess
Belle and the Beast have chosen a secret pattern and you have to try and guess what it is. They'll