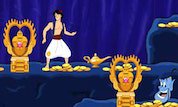 Aladdin Escape From The Cave Of Wonders
Help Aladdin escape from the Cave of Wonders by destroying all the Golden Statues! Grab a Genie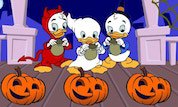 Trick or Treat
Help Huey, Dewey and Louie collect Halloween candy! Click on the pumpkin you think holds the treat,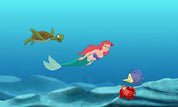 Little Mermaid Secret Sea Collection
Ariel must keep her secret sea collection out of Ursula's hands! Dive down to bring the secret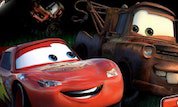 Tractor Tipping
Tip tractors and plow through hay bales while avoiding Frank the Bull!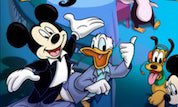 Mouse Match
Make the Mickey Mouse silhouettes disappear by clicking on groups of two or more that are the same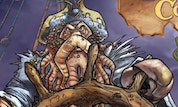 Pirate`s Conquest
As Davy Jones, your goal is to conquer all ten cities of the seven seas. On the world map, chooose