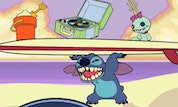 Match and Catch
Stitch is trying to learn about things on earth. Help Stitch choose the matching item or pattern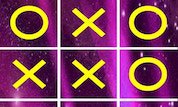 Hannah Montana X and O
Play the classic Tic tac Toe game agains Hannah Montana. Can you beat her?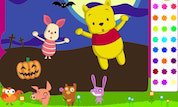 Color Pooh and Piglet
Use your imagination to color Winnie the Pooh and Piglet! You can also print the images if you want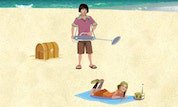 Oliver`s Treasure Hunt
Oliver ransacked the attic for fun things and found a metal detector. He`ll use it to comb the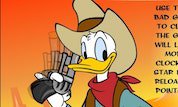 Donald Duck Target Trail
Use the red target to aim and hit the bad guys with your cork-shooter to clear them out of town.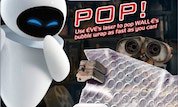 Pop!
Use EVE`s laser to pop WALL-E`s bubble wrap as fast as you can! You have to pop all bubbles before