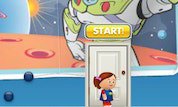 Marbleos Missions
Join Buzz, Woody and the gang on an awesome online adventure full of missions, marbles and mayhem!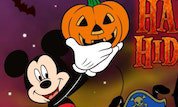 Halloween Hide and Seek
Mickey and Pluto need your memory skills to scare up some treats! Choose a tile and find its match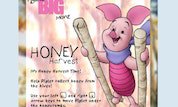 Piglet's Honey Harvest
It's honey harvest time! Help Piglet collect honey from the hives! Use your left and right arrow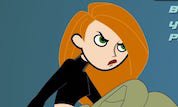 A Sitch in Time - Future
This is the third episode of Kim Possible's Sitch in Time. This time Kim Possible is in the future.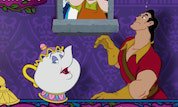 Gaston`s Castle Clamor
Gaston is leading the raid on Beast`s Castle. Lumiere and Cogsworth must prevent him from catching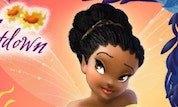 Sundown Countdown
The sun is about to set in Pixie Hollow. Everywhere fairies are heading home to rest for tomorrow`s