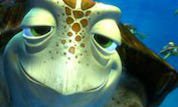 Play Now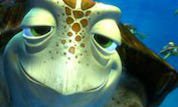 Unfortunately Cruisin' with Crush is not available on your device. Please try one of the related games instead or visit our HTML5 category.
This Flash game is loaded using an emulator. If you notice any glitches(such as the game getting stuck or music/sound missing), click to play the original version with NuMuKi Browser for the best experience.
About Cruisin' with Crush Game
WHOA! Did you know a sea turtle could get to one hundred and fifty years? So did Crush, a very cool dude from the ocean. He proved that he can be not only the coolest sea-turtle on the planet but also the coolest friend someone can have. Marlin and Dory learned this thing when Crush helped them in a way that no one could. While looking for the Eastern Australian Current, Marlin and Dory found Crush, and he got them through the current right where they needed to get. In Cruisin' with Crush game, you will have to direct Crush so he can cross the current.
How to play the game
Marlin really needs to find his lost son, Nemo, and Crush is his last hope that he can do it. He is not sure that Crush can do it, but we know that if you help him, everything will be possible.
While driving Marlin and Dory, collect as many baby turtles as possible and be careful because you will also have to avoid the jellyfish. Use the up, down, left and right arrow keys to move and stay in the current.
If you get out of the current or a jellyfish hits you, you will have to start the game again, so be very careful how you move.
Being cool does not mean to play hard all the time, but also to take care of your friends and to help them. If you start having too much fun and you lose your way, it might be bad for the ones that trusted you.
If you enjoy playing Cruisin' with Crush, you might be excited to find out that there are 5 more Finding Nemo games you can try! The most popular is Create a Scene, and the most recently added is Paper Toys