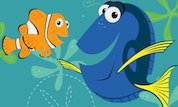 Play Now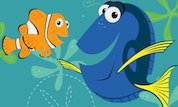 Unfortunately Create a Scene is not available on your device. Please try one of the related games instead or visit our HTML5 category.
This Flash game is loaded using an emulator. If you notice any glitches(such as the game getting stuck or music/sound missing), click to play the original version with NuMuKi Browser for the best experience.
About Create a Scene Game
What beautiful surprises are hidden in the mysterious ocean! Different types of fish, sea stars, treasures, and many other amazing things. Who would not love a perfect world like this? Well, in Finding Nemo: Create a Scene game, you have the chance to design this world the way you want!
No matter if we are talking about just an aquarium or the real ocean, life underwater is beautiful and all you have to do is to swim all day long. Today you can imagine that you can make a perfect world for Nemo and his friends, but now you can also be part of it. Let's see how to do that.
How to play the game
In this scene, you can include all Nemo's friends, his dad, and other cartoon-characters that you like. It does not matter how many characters are in your picture because you can resize them, and make them all fit into your little world.
Choose the environment that you like, the ocean or the aquarium, and then start selecting the items you want to add in the background. If you're going to move an item that you have already chosen, just click on it and hold it until you move the object wherever you want. When you want to drop it, just let go of the mouse, and it will stick on the screen.
When you are done placing all the stickers from Finding Nemo, you can even print your creation and show everyone what a beautiful image you have made. Let your imagination do whatever it likes and enjoy your work. We already know that it is going to be great!
If you enjoy playing Create a Scene, you might be excited to find out that there are 5 more Finding Nemo games you can try! The most popular is Paper Toys, and the most recently added is Fish Charades