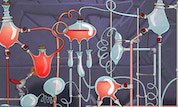 Click "Allow" to play Potion Motion!
Click "Always allow" to play Potion Motion!
There are some games on Disney--Games.com which require Flash. Enable it above.
Allow Flash pop-up not showing up? Click here
Many browser games, especially the older ones, are developed using Flash. Each game on our website is thoroughly checked before publishing so you can rest assured that playing Flash Games on Disney--Games.com is absolutely safe. For any questions or issues, please Contact Us.
First, you need to wait for the page loading to complete to see the Allow button.
Disney--Games.com
About Potion Motion Game
Whether you are a chemist or a witch, mixing things always come with a sense of danger. Just one drop of the wrong thing and everything will get nasty in no time. That is why Yzma needs a little bit of help from you in Potion Motion Game! She really wants to have a sit on Kuzco`s throne, but as long as he is around, that would not be possible. This is the reason why she intends to make a potion that will take out the prince for a while so she could have a little fun around the kingdom. What you have to do is to guide each potion toward its appropriate bottle at the bottom of the screen. If it seems too easy for you do not worry too much because the liquid`s way is very sinuous and messed up. Open up or close the nozzles to let the mixtures flow or click on the tubes to make it go wherever you want it to go. Just keep in mind where it has to get in the end. Well, at least it is not like real chemistry or wizardry where you can be sure that any wrong move will result in you having some horrible injuries or burns. Try not to lose precious time because Yzma is not the one you can fool around, she has left a clock for you to see how much more time you have to manage the potions. Next to it are the bottles you have to fill, each one has a colored label that indicates what it has to contain. Because Yzma`s laboratory is so large, you cannot see it whole at once, and depending on what part of it you want to look at, click on the buttons on the right where it writes Upper, Middle or Lower. At first, it might become a little bit annoying, but I assure you that you will get used to it very fast. Here`s a tip from me, if you find it very difficult to guide a potion sometime, follow the pipes from the bottom to the top! That`s how you will find the way in a blink of an eye without messing around with the other bottles or nozzles. When you feel like you have mixed up everything and nothing can be repaired anymore, take a deep breath and look for the Quit button. Besides quitting, which I do not think is necessary because of how awesome this game is, you have the possibility to reset the level whenever you want to. Quite unlike any other real-life chemistry thing where once you screw things up you cannot clean up all the mess that you have made so quickly. So take all these advantages that this game provides you and prepare yourself to be a remarkably good chemist without the hazards of the day to day chemical solutions that can easily make a hole through the table if not supervised with great care. Pass through all the levels, combine potions and have lots of fun!
Game Details and Stats
Potion Motion is an excellent Retro game that you can play on Disney--Games.com for free. It has been added to our website on Wednesday, July 11, 2018. The game has been played 50227 times so far and has received a rating of 98 / 100 from a total of 53 user votes, 52 likes and 1 dislikes. Potion Motion uses Flash technology to be compatible with most browsers. The game window resolution has been optimized for best visual performance, having the width of 660px and the height of 490px. If you enjoy playing Potion Motion, you might be excited finding out that there are 71 more Retro games you can try! The most popular is Dave The Barbarian Castle Hunt and the most recently added is Where's My Water?
You may also like these games